Somalia
In a continuous state of civil war since 1991, this country has become synonymous with piracy, probably its most lucrative industry. The millions of dollars in ransom money Somalia's pirates extract from nervous shipowners each year--Reuters reports 47 ships captured in 2009--fuels on-shore corruption and vicious gang warfare. There are signs of hope for this beleaguered nation: The African Development Bank has promised $2 million to establish a central bank and anti-corruption commission.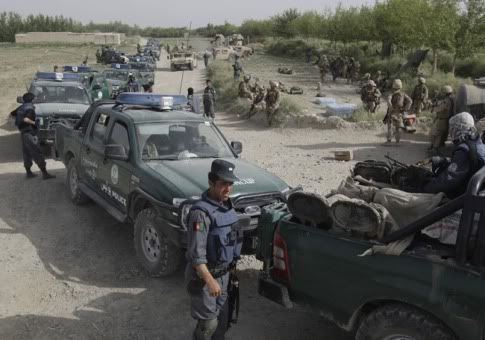 Afghanistan
President Hamid Karzai's brother is widely reported to have ties to the nation's virulent opium trade, and even President Obama has felt compelled to lecture Karzai on his government's reputation for rampant corruption. But with the Taliban still sheltering Osama bin Laden and billions of dollars in U.S. aid for corrupt officials to steal, it's unlikely Afghanistan will clean up its act any time soon.



Myanmar
The generals who run this Asian nation, formerly known as Burma, have a good thing going, and they're not going to give it up. Rich in timber, minerals, natural gas, as well an ideal transit point for illegal drugs, Myanmar has become the scene of "economic plunder" by its rulers, according to dissident Ka Hsaw Wa. The U.S. government has prohibited investment in Myanmar since 1997, and more recently slapped sanctions against more than 100 of its leaders and top economic institutions.


Sudan
Leave aside the fact that Sudanese President Omar Al-Bashir has been indicted by the International Criminal Court for war crimes and genocide. This resource-rich nation has a problem telling its citizens where their money's going. Global Witness uncovered serious discrepancies between how Chinese oil companies report their Sudanese oil production and the government's accounting for the same. With $6 billion in royalty revenue in recent years, even a 10% gap could mean hundreds of millions of dollars gone AWOL.


Iraq
Compared to the reign of Saddam Hussein, any government would look good. But still, Iraq's Shiite leaders are widely criticized by citizens for corrupt dealings that deprive the country of reliable water, electricity and fuel supplies. In a possibly hopeful sign, Iraq has joined the Extractive Industries Transparency Initiative, an Oslo-based program that aims to reduce corruption by requiring member governments to reveal contracts and payments by foreign oil drillers.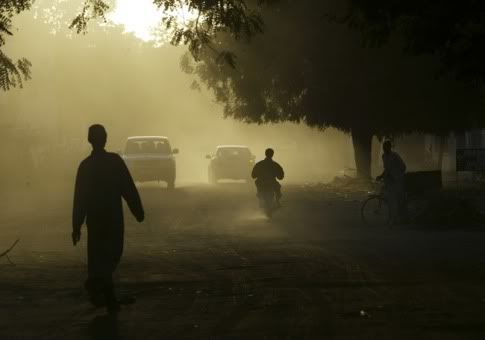 Chad
The World Bank pulled out of a $3.7 billion pipeline project in 2008 after President Idriss Deby commandeered oil revenue that was supposed to be used for health care, education and the reduction of poverty. More recently, a Chadian court accused the nation's finance and education ministers of corruption, including allegedly embezzling $4.3 million from a schoolbook purchasing program.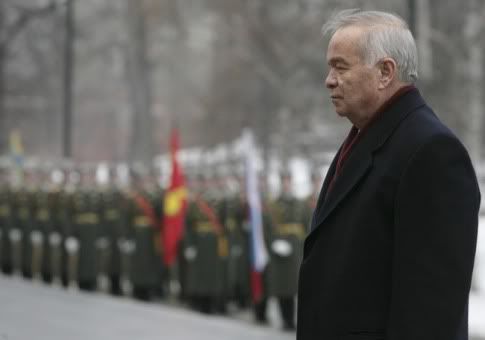 Uzbekistan
President Islam Karimov, an old communist warhorse, controls the legislature, judiciary and media and keeps getting elected by suspiciously large margins--88% of the vote in December 2007. With the government controlling large swaths of the economy, corruption and oppression are getting worse in the most populous nation in Central Asia. "Grades and degrees are routinely purchased" in the education system, according to the U.S. State Dept.


Turkmenistan
"Corruption is pervasive" in this resource-rich nation, says the State Department, with power concentrated in the hands of President Gurbanguly Berdimuhamedov. The government controls most sectors of the economy, including Turkmenistan's vast natural gas reserves, which make the country the second-largest gas exporter in the former Soviet Union after Russia.


ran
If, as widely believed, President Mahmoud Ahmadinejad stole the election in 2009, it's because the wealthy families associated with Iran's ruling mullahs and Revolutionary Guards aren't willing to surrender control of this oil-driven economy. Inefficient subsidy programs, a huge state-controlled oil sector and smuggling to foil international sanctions all provide abundant opportunities for corruption.


Haiti
This island nation declared independence in 1804 and less than two years later its first emperor, Jean Jacques Dessalines, was shot and hacked to pieces by citizens angry over rampant corruption. Little has changed since then. The death toll from the 2010 earthquake illustrates how poorly Haiti's government has provided for its citizens, while enriching the aristocratic families who control the economy.